Hello creative friends!  This is a fun week for 20 other bloggers and myself.  The lovely Stephanie of Casa Watkins invited us to participate in a blog hop where we show off a before and after of a room and breakdown our personal style for that room.  The most challenging part of this was to come up with only three (!!!) words that would describe our own style.  Usually when someone asks me to describe my style, this is what I say: "my home is classical traditional bones, dressed up in a mix of contemporary and midcentury."  So my three words to describe my style are Traditional, Contemporary, and Midcentury.
Welcome to The Striped House My Home Style BEFORE & AFTER Edition!
I picked my most recent makeover, my guest bedroom.  I think this room is the truest depiction of my style, likely because it's the most recent and I think our style evolves with time.  It has all of the elements I would be looking for in any room.  Well, except that it doesn't have wood floors 😉
I really do like a mixture of old and new in a room, classic and contemporary.  Classic:  I like white crown molding, white picture frames, simple black curtain rods, traditional white ceiling medallions, white curtains, and all white bedding.  Contemporary:  Black walls, the peony artwork, the gold branch wall hooks.  Old:  The vintage dresser, my grandfather's bookcases, the Louis Philippe style mirror.  New:  The fresh spin I put on the bedding by adding the black trim on the edges, and the Scandinavian style rattan light fixture hanging in the middle of the room!
You can see the final post of this room's makeover process here.
This post may contain affiliate links for your convenience.  You can read my full disclosure policy here.
Here are the specific items in the room that are my favorites: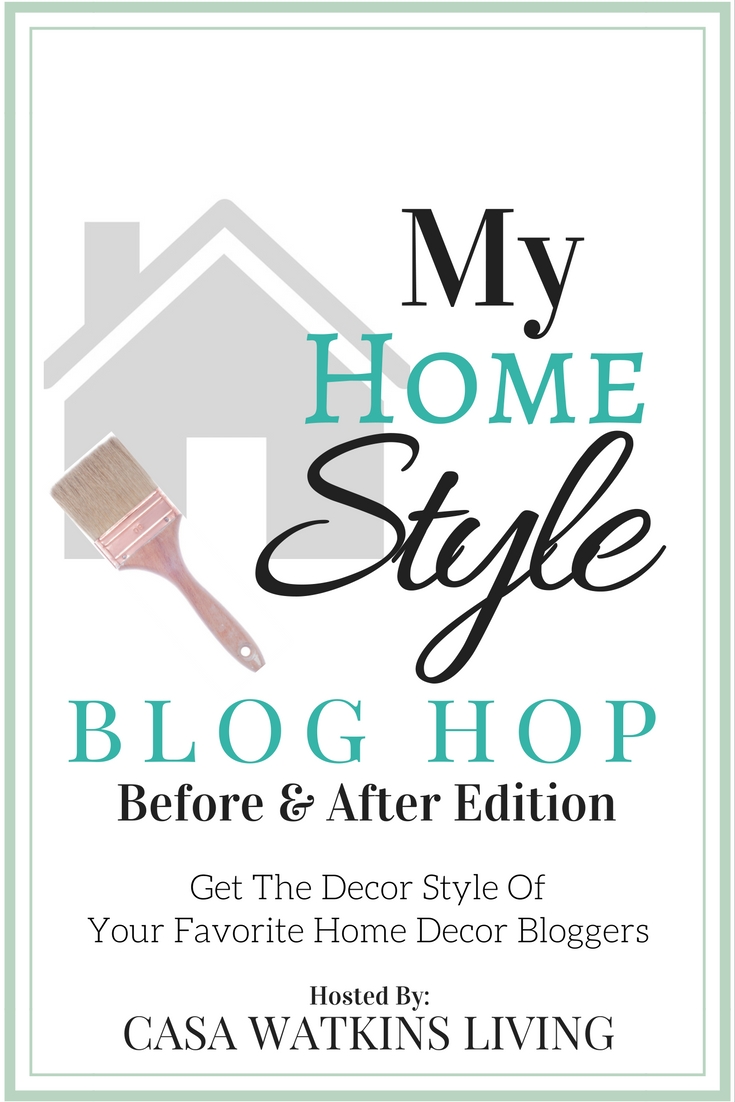 Thanks for stopping by today.  Please make sure to stop by the other's ladies' blogs and check out their "Before & Afters" 🙂
MONDAY
TUESDAY
WEDNESDAY
THURSDAY
FRIDAY