Hello friends!  I've got a new Look for Less Furniture post for you today.  I found four pairs of almost identical items, one at much less price point than it's look-alike.  Goes to show you how you can get an expensive looking room, without breaking your piggy bank 🙂
Upholstered benches..  one of these is $299 (on sale for $239), the other is $92.  Can you tell which is which?  Click the link to find out!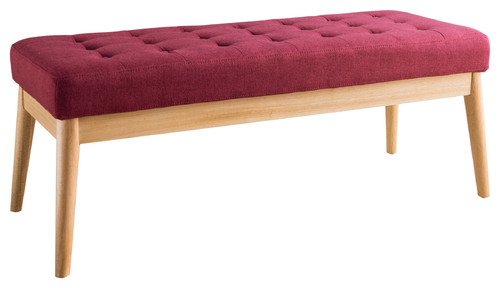 Stars & Stripes Bedding…  one Full size set is $250 for the comforter and two shams, the other is $75.  Can you guess which is which?
Spindle armchairs are popping up everywhere now…  One of these is $700 (gulp), and the other is $349 – THAT'S HALF OFF!
Armchair A (link)
Keeping with my plaid and buffalo check kick, here are two blue buffalo check blankets, one is $11, the other is $50.
I kinda feel like Bob Barker just now, LOL!  It was fun, and I'll have to do it again soon.  Hope you enjoyed this, and if you have any high price point items that you need help finding on the cheap, please comment below!
Until next time!