Hello friends, have you started decorating for Christmas?  Maybe put the lights up on your house?  Started shopping for gifts?  It was 66 degrees yesterday, so I'm in a bit Christmas denial and haven't gotten much done yet.
I dug out my decorations, and instantly, my cats were "living their best life" and wrestling with garland and batting at ornaments.  By the end of the day, my asthmatic cat was coughing, so most of it got put away.  I keep my tree in my basement under the stairs where it is covered in dust, so I'm doubtful I'll put my tree up this year.  But that's okay.  I got my bedroom decorated to show you all today and I really like how it feels in there.
Carrie from Lovely Etc was sweet enough to invite me and and 16 other bloggers to share our homes decorated for the holidays.  Be sure to scroll down to the bottom to see links to the other bloggers' homes!
I thought I would start with the hallway leading to the bedrooms.  I found these paper stars at Lowe's on clearance a couple years ago, and they've been so much fun to use for the holidays.
My bedroom…  I never knew having a four poster bed would be so fun to decorate.  I made this garland years ago and have used it every year since.
I hope you enjoyed seeing how I decorated my bedroom for Christmas.  Enjoy seeing everyone else's home!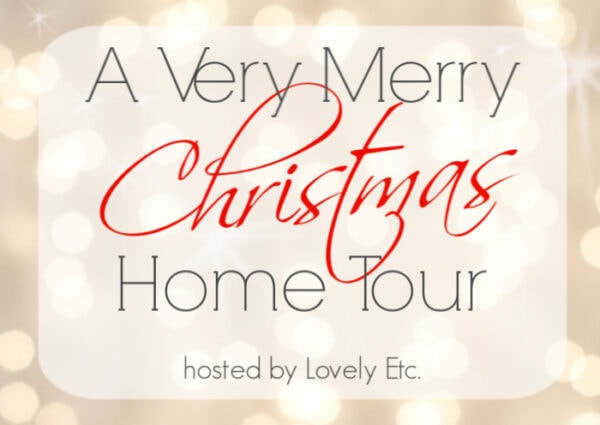 Monday

Lovely Etc * Thrifty and Chic * Boxy Colonial * Chatfield Court * A Brick Home
Tuesday

The Striped House * Casa Watkins Living * Up to Date Interiors * Our House Now a Home * All Things With Purpose
Wednesday

Green With Decor * Lehman Lane * Jonesville * Sweet Pea
Thursday

DIY Beautify  * What Meegan Makes * Sunny Side Design * Bright Green Door